MEDIA RELEASES
It's a full house at AgQuip 2019
Sometimes it's easy to forget just how vital farming is to Australia. Both economically and culturally.
According to the National Farmers Federation, the agricultural sector, at farm-gate, contributes 3% to Australia's total gross domestic product (GDP). The gross value of which was a staggering $60B in 2016-17.
As of 2016-17 there was 304,200 people directly employed in Australian agriculture with the complete supply chain providing over 1.6M jobs to the Australian economy.
This is reflected in the fact that once again Australia's premier field days AgQuip has a "full house." Every exhibit site has been filled and every inch of space allocated.
Organisers are delighted with this because it signals continued faith in a rural sector despite the current drought conditions.
"This is a positive sign," said Ms Kate Nugent, Group Manager, Australian Community Media's Rural Events division. "Companies that haven't been with us for a while have returned, existing companies have expanded their display areas and the demand from new exhibitors has been significant."
Farming affects all of us in Australia, whether it be directly or indirectly - and a visit to AgQuip perfectly illustrates the importance of farming as a part of our nation's culture and heritage.
Entrance gates to AgQuip are open from 9am to 5pm on Tuesday August 20 and Wednesday August 21 and on Thursday August 22 from 9am to 4pm.
For more information, contact the organisers Rural Events team on (02) 6742 0000, email agquip@austcommunitymedia.com.au or go to web site www.agquip.com.au or facebook.com/agquip.
Media Contact: Sara Crowe, C7EVEN, 0438 197 559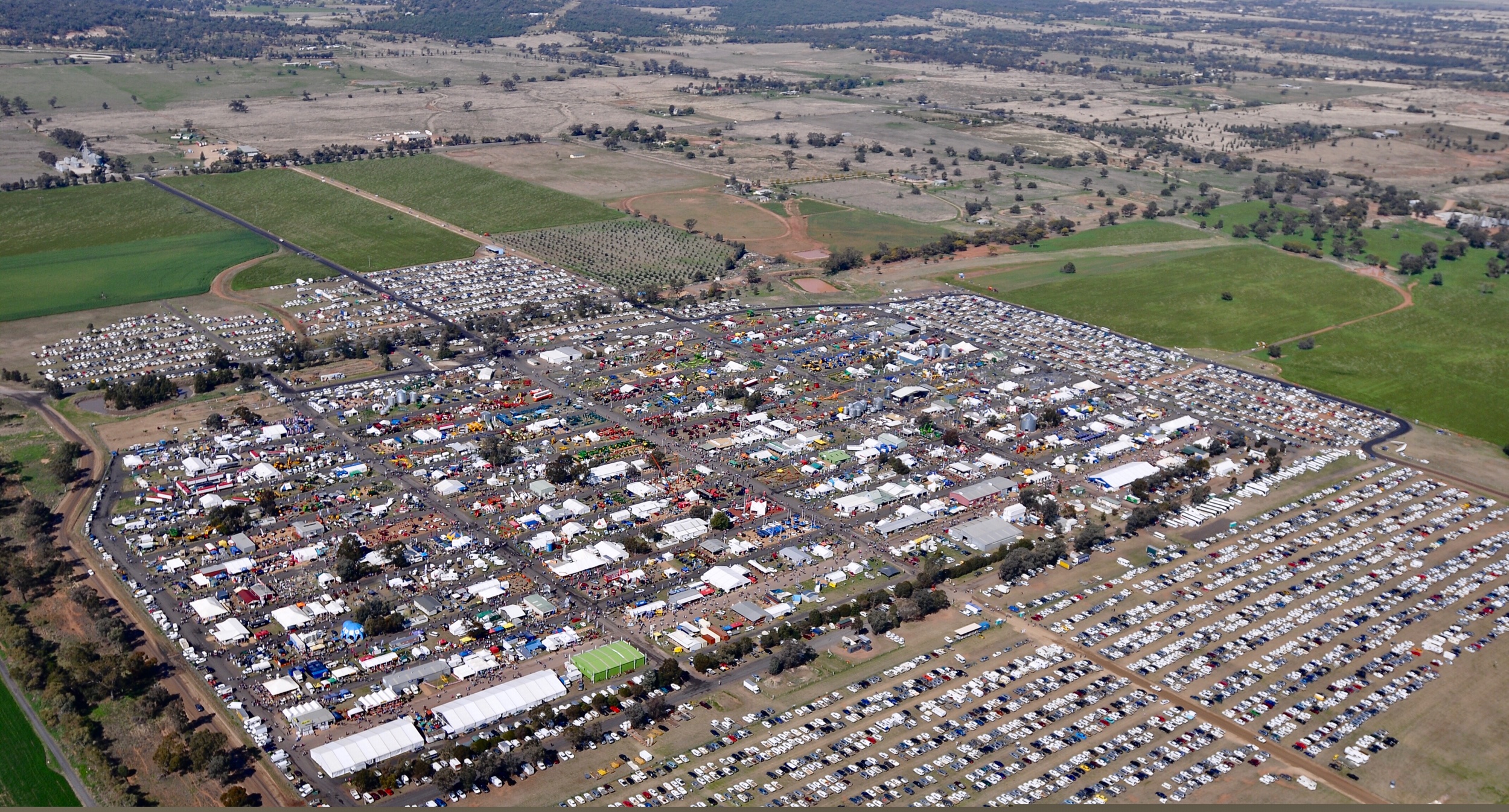 Two new additions to the agquip program to help support farmers in need
The Agriculture, Marketing & Innovation (AIM) Centre and the Rural Relief Precinct have been designed with farmers in mind.

This year AgQuip organisers are proud to introduce two new elements to the program. The first – the Agriculture, Innovation, and Marketing (AIM) Centre - designed to provide an opportunity for all farming families, landholders, primary producers, and small farm holders to attend free workshops and seminars covering mental health, general health, rural relief funding, innovation products, trends, and hot topics.

Courtesy of Rural Events, this centrally located building enables AgQuip rural support groups and exhibitors to access the AIM Centre free of charge over the three days of the event, and the response from exhibitors has been overwhelming.

"Given many parts of Australia and New South Wales is still in the grip of drought, the call for drought relief assistance, mental health, and general health support and 'smarter' farming methods and technology has never been more keenly heard," said Ms Kate Nugent, Group Manager for the Rural Events division of Australian Community Media.

The introduction of the AIM Centre will allow non-profit organisations, agribusinesses, and services to raise awareness and workshop ideas to a captive audience in a relaxed, pressure-free environment. All in the heart of Australia's largest field day!

The second addition to AgQuip 2019 is the Rural Relief precinct which includes several rural and regional support organisations that provide an opportunity to highlight and share some lifesaving preventative health and safety information, rural aid, food parcels and on-site help to apply for drought relief assistance.

There will be the Salvation Army, Centracare, Men's Health Educational Rural Van (MERV), Outback Alternative Training, Woolworths, Variety, Royal Far West, Little Angles and Old McDonalds Farm to entertain the children – and more.

Ms. Nugent said the creation of the AIM Centre and the Rural Relief precinct was in response to our current circumstances and the need to show support to our farming families and rural communities in these tough times.

"Both elements offer a change of pace, a place where the primary industry and professionals of the land can gather to promote and share common interests. Because AgQuip attracts farmers from a wide area, it is a unique opportunity to talk to them to ensure they are aware of the support that is available to them when the times get tough."

Several speakers will share authentic, inspiring, and sometimes confronting presentations filled with take-home strategies developed from their business and life journey. The message is simple and so very important at a time when stress is seen as normal, and depression is commonplace.

Entrance gates to AgQuip are open from 9 am to 5 pm on Tuesday 20 August, and Wednesday 21 August and on Thursday 22 August from 9 am to 4 pm – and the AIM Centre sessions start at 10 am daily.

For more information, contact the organisers Rural Events team on (02) 6742 0000, email agquip@austcommunitymedia.com.au or go to web site www.agquip.com.au or facebook.com/agquip.

Media Contact: Sara Crowe, 0438 197 599